Angel Tree
Our annual gift drive for local families from November 27-December 11, 2022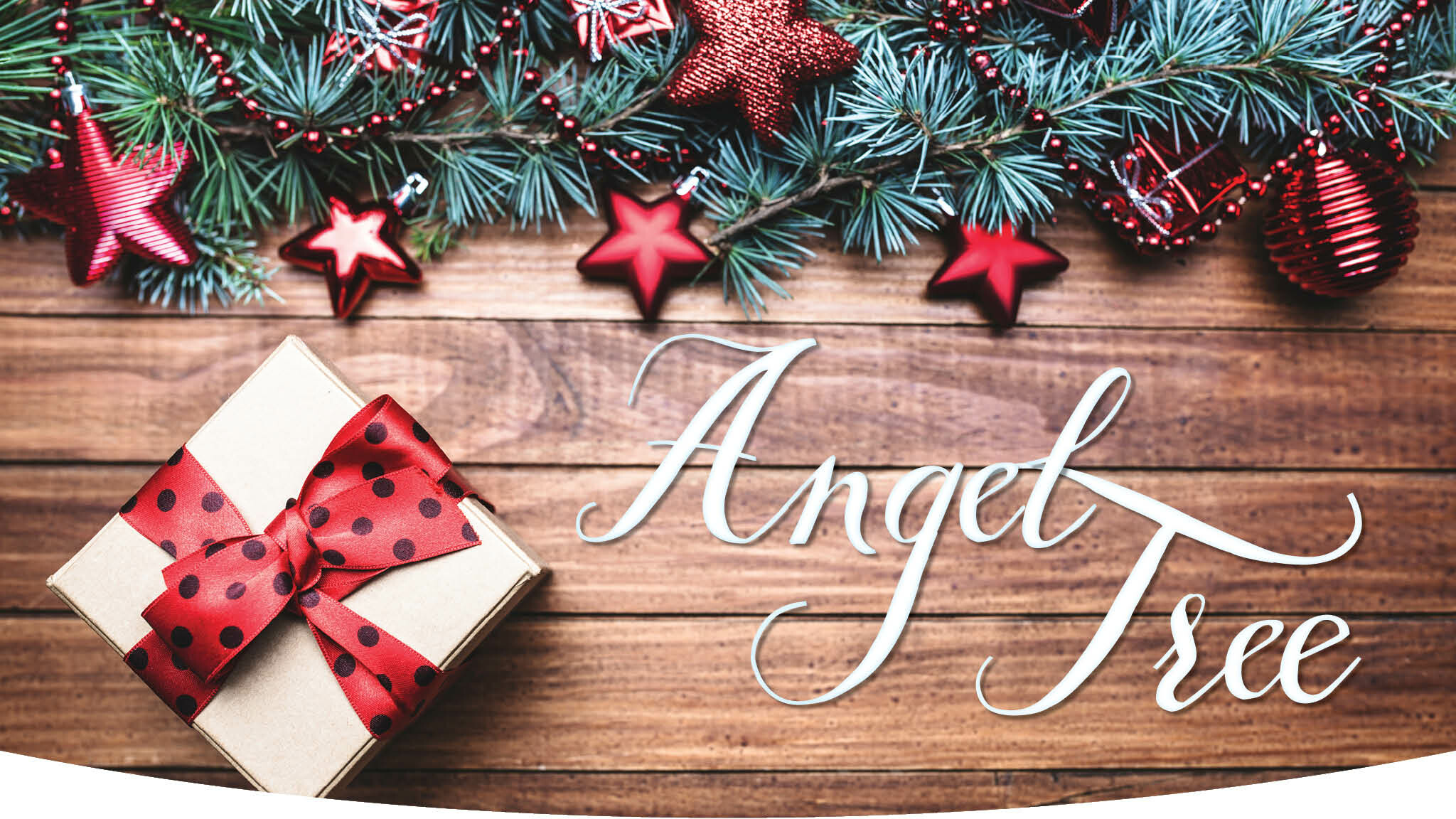 Extend the gift of Christ's love to a child or family. Help us provide gifts to those in need during December.
Christ Church continues our holiday tradition of generosity by providing over 600 Christmas gifts to families and seniors in Plano and surrounding areas. These gifts show Christ's love and faithfulness to those facing significant financial hardship over the Christmas season. Your participation may help open hearts to receive the most important gift of all: the love of God shown in the gift of his Son that very first Christmas.
There are several ways to participate:
1. Visit an Angel Tree display
Pick up tags starting November 27:

Angel Trees are located around campus and decorated with tags listing the Christmas wishes of a child, family, or senior. Take home a tag to pledge a gift.
Drop off gifts no later than December 11:

Purchase the gift and bring both the gift and the tag back to the Fellowship Hall. Angel Tree gifts will be sorted and delivered by Christ Church.
2. Make a Financial Gift to Angel Tree
Your donations are designated for the purchase and delivery of Angel Tree gifts. This is a safe and convenient option to participate in the Gift Drive this year.
3. Volunteer to Help
Volunteers make our Angel Tree drive successful. Please review our volunteer needs below and fill out the following form if you can help.
Tree Attendants (Nov 27-Dec 11): We need Angel Tree attendants before and after worship services to assist people pulling Angel Tree tags and to receive gifts which people deliver to the church.
Gift Sorters (Dec 11): We need a team of volunteers on the final day of the drive to sort and prepare gifts for delivery.
Drivers (Dec 14-15): We need a few drivers to deliver gifts to our outreach partners.