Master Design: GAP45 Retreat
A gospel-centered retreat with fun outdoor activities for 4-5th graders, November 10-12.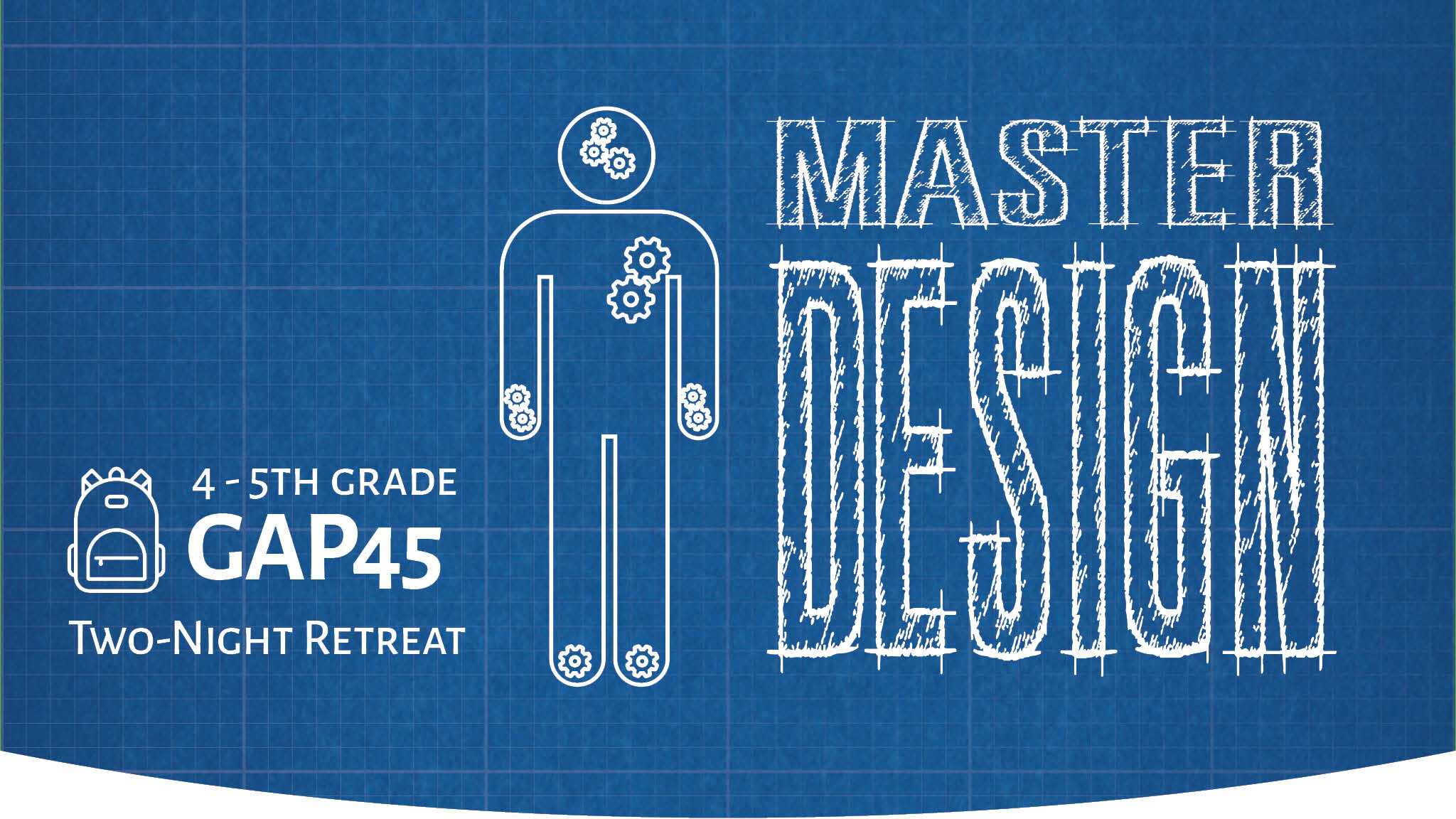 4-5th grade students are invited on a two-night retreat at Mt. Lebanon Camp in Midlothian, TX. This retreat is open to regular and first-time GAP45 attendees. If this is your child's first camp adventure, we've designed the experience to be a fun, friendly introduction. Students will bond with one another as they learn about God's "Master Design" for their lives: we were created by our loving God to be a reflection of Him in this world.
If you have any questions or would like to serve as a chaperone, please contact Linda Morgan at LindaM@ChristChurchPlano.org
Details
Arrive at Christ Church on Friday, November 10 @ 5:15 p.m. for 6:00 departure
Returns Sunday, November 12 before the conclusion of the 11 a.m. service
Parent Information Meeting will be held via Zoom on Monday, October 30 from 7-8 p.m. Zoom link will be emailed to you one week prior.
Parent Consent Form | Medication and Allergy Form
Registration
September Special! Cost is $130 when you register during the month of September. This includes lodging, meals, activities and transportation.
Price will increase to $160 on October 1.
Family Ministry has other retreats this same weekend. Use the buttons below to register your children in other grades.