Romans and the Renaissance
2022 Italy Tour, October 3 - 14, with Fr. Paul, Monika, and Footstep Ministries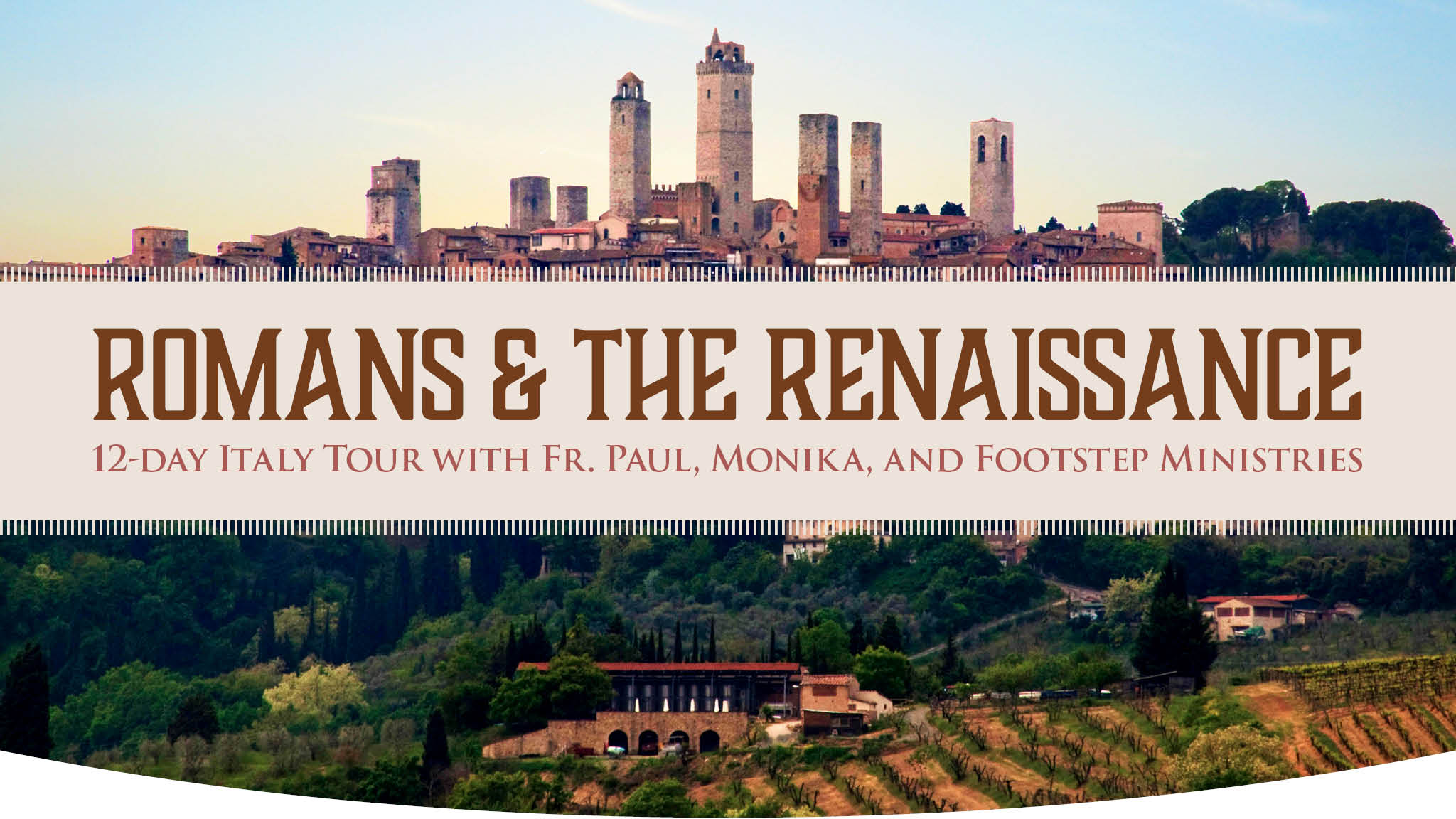 Fr. Paul and Monika invite you on pilgrimage to Italy, a land of art and culture. Experience beauty, culinary delight, and unforgettable Christian history in the footsteps of St. Peter and St. Paul.
Walk where the Word was written. We will gain fresh insight into the theological masterwork of Paul's Epistle to the Romans, finding context in the ancient city that reveals the final earthly days of the apostles as they faced martyrdom.
We are overjoyed to tour with dear friends and fellow parishioners, David and Elizabeth Sparks with Footstep Ministries, a professional and experienced agency. Join us for warm fellowship over Italian cooking, the delights of Tuscany, the marvels of artists like Michelangelo and Raphael, and the architectural wonders of Florence, Pisa, Siena, and Rome.
An experience of a lifetime to grow us as disciples of Jesus.