Service Project: Feed the City
Students, register and join us to help our local community on Saturday, March 18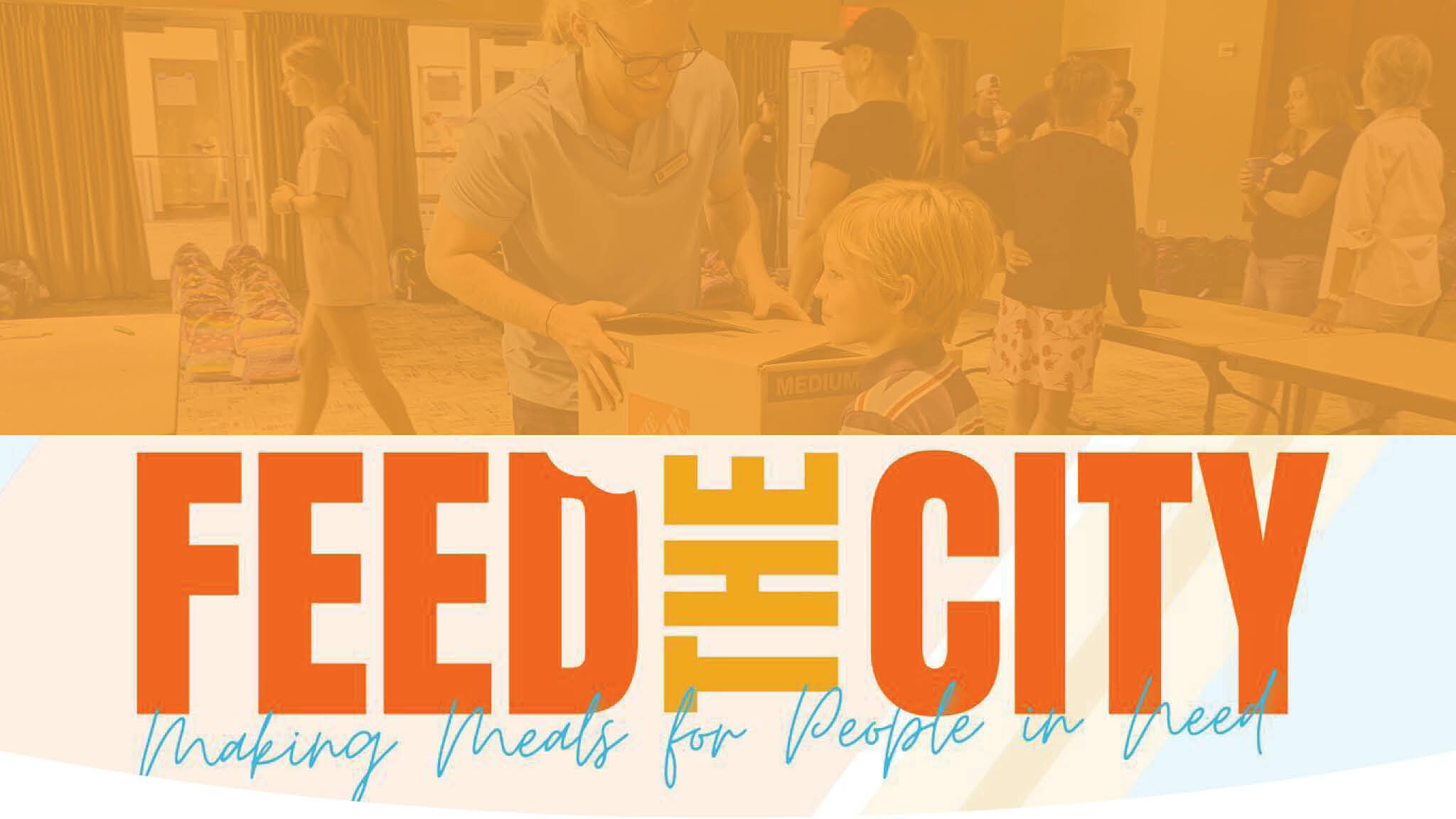 Christ Church Student Ministry is excited to participate with Feed the City, a local volunteer program where communities come together to make meals for people in need. Feed the City asks us to bring fresh food which we will prepare into sandwich lunches.
To participate, please prepare as follows:
Register using the button below.
For each participating student, purchase all of the following ingredients to make at least 25 meals: sliced bread, sliced deli meat, sliced cheese, mustard, sandwich bags, bags of chips, and tangerines.
Bring the ingredients and meet us at the Concrete Cowboy (The Star District, Frisco) on March 18, 8-10 a.m. We will assemble the meals together.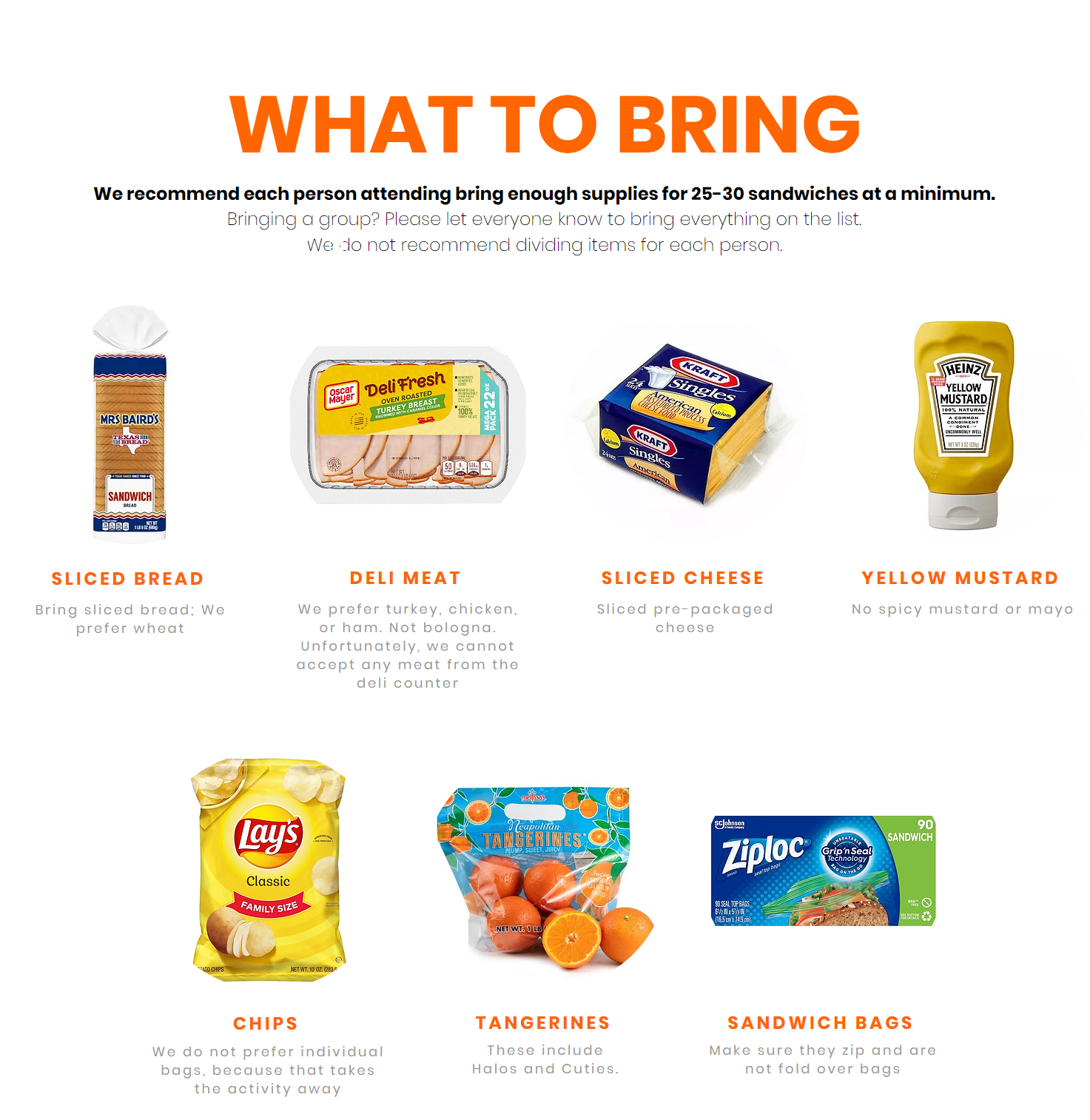 We need adult chaperones for this event. If you're interested, please contact Cody, our middle school minister, at codyr@christchurplano.org.