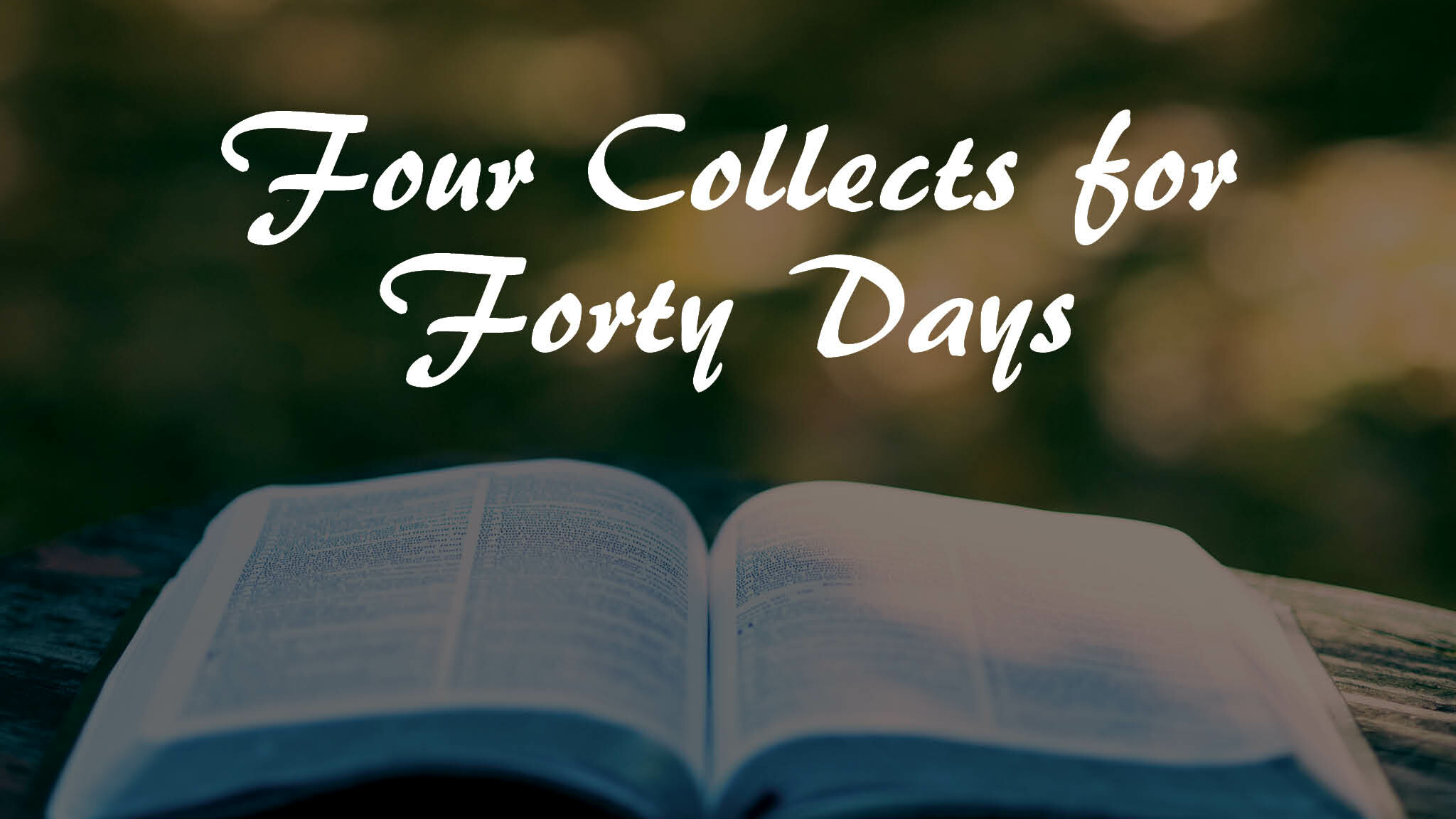 Beginning this Friday, September 25, I am asking you to join me in praying these Four Collects for the Next Forty Days, leading up to and including election day.
The cascading challenges and crises of 2020 have demonstrated just how divided we are as a country, and have sadly further entrenched our bitter rivalries. How should we respond to this difficult moment? I find myself moving from shock to suspicion to anger to sadness, and then round about again.
The Church of Jesus Christ is always at prayer, but are we united in our prayers? These four collects for the next forty days will help unite us as Christians, because regardless of our differing political stances, every Christian can, and should, pray these prayers.
Along with your usual daily prayer routine, add these prayers and see them not only shape our nation, but also shape your own heart over these forty days.
A Collect for Unity

O God the Father of our Lord Jesus Christ, our only Savior, the Prince of Peace: Give us grace to take to heart the grave dangers we are in through our many divisions. Deliver your Church from all enmity and prejudice, and everything that hinders us from godly union. As there is one Body and one Spirit, one hope of our calling, one Lord, one Faith, one Baptism, one God and Father of us all, so make us all to be of one heart and of one mind, united in one holy bond of truth and peace, of faith and love, that with one voice we may give you praise; through Jesus Christ our Lord, who lives and reigns with you and the Holy Spirit, one God in everlasting glory. Amen. (BCP 2019, p.646)
A Collect for the Nation

Almighty God, who hast given us this good land for our heritage: We humbly beseech thee that we may always prove ourselves a people mindful of thy favor and glad to do thy will. Bless our land with honorable industry, sound learning, and pure conduct. Save us from violence, discord, and confusion; from pride and arrogance, and from every evil way. Defend our liberties, and fashion into one united people the multitudes brought hither out of many kindreds and tongues. Endue with the spirit of wisdom those to whom, in thy Name, we entrust the authority of government, that there may be justice and peace at home, and that, through obedience to thy law, we may show forth thy praise among the nations of the earth. In the time of prosperity, fill our hearts with thankfulness, and in the day of trouble, suffer not our trust in thee to fail; all of which we ask through Jesus Christ our Lord. Amen. (BCP 2019, p.657)
A Collect for an Election

Almighty God, to whom we must account for all our powers and privileges: Guide and direct, we humbly pray, the minds of all those who are called to elect fit persons to serve in the governing of our nation. Grant that in the exercise of our choice we may promote your glory, and the welfare of this nation. This we ask for the sake of our Lord and Savior Jesus Christ. Amen. (BCP 2019, p.655)
A Collect of St Francis

Lord, make me an instrument of your peace: where there is hatred, let me sow love; where there is injury, pardon; where there is discord, union; where there is error, truth; where there is doubt, faith; where there is despair, hope; where there is darkness, light; where there is sadness, joy. O divine Master, grant that I may seek not so much to be consoled as to console, to be understood as to understand, to be loved as to love. For it is in giving that we receive, it is in pardoning that we are pardoned, and it is in dying that we are born to eternal life. Amen. (BCP 2019, p.672)