Kids in Need
Our annual backpack drive for local children from July 10-24, 2022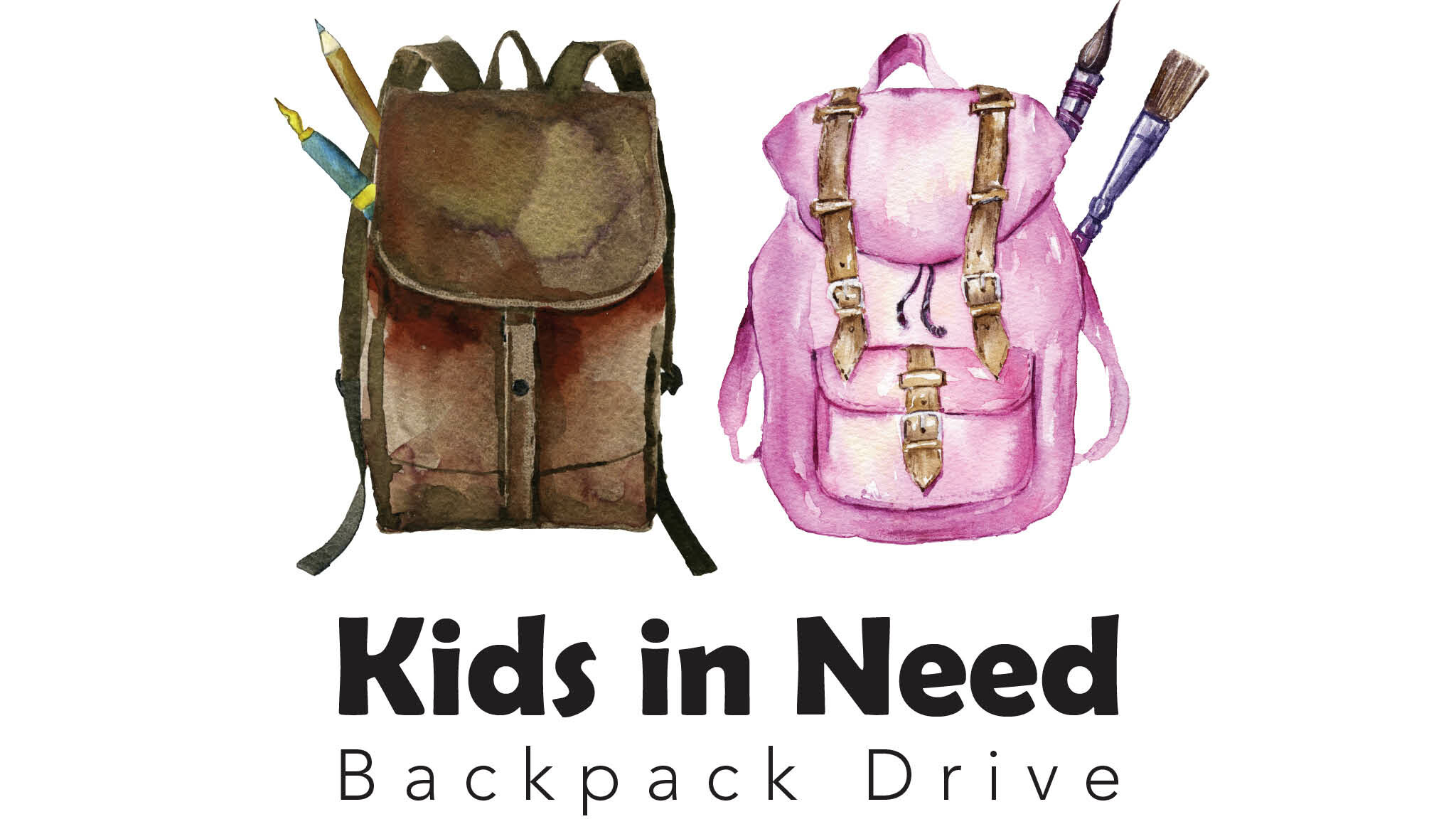 "Truly, I say to you, as you did it to one of the least of these my brothers (and sisters), you did it to me." – Matthew 25:40
Kids in Need is an annual outreach event at Christ Church, mobilizing the efforts of hundreds of parishioners to meet a very practical need in our community: new backpacks and school supplies for families who can't afford them.
We plan to collect, or purchase with donations, over 600 backpacks and fill them with school supplies through Kids in Need. The supplies and backpacks will be given to Christ Church's partnering outreach agencies who, in turn, will distribute them to the families they serve.
How You Can Help
1. Make a Financial Donation
A monetary gift can greatly help us reach our backpack goal. Please designate checks or envelopes by writing "Kids in Need" on the memo line. They may be placed in the offering plate or delivered to the ministry offices during the week. You can also give online with a credit card or eCheck using the link above.
A $30 donation will help us purchase a backpack for a student.
A $60 donation will help us purchase a backpack and school supplies for a student.
For more information, contact Jeff Reaves at JReaves@ChristChurchPlano.org or 214-291-5012.
2. Donate a Backpack
Get the whole family involved in the act of giving. We would love to receive donations of new, sturdy backpacks from those who are able.
Backpacks must be deposited at Christ Church on Sundays before or after worship services.
A donation of any amount ($30 suggested) may be given with the backpacks to cover the cost of purchasing school supplies.
We are not accepting donations of school supplies. In an effort to give the kids more of what they need, we will be ordering school supplies wholesale and catering to what the kids need instead of generic supplies.
We cannot accept donations of used backpacks.
Please deposit your donation at a drop off location inside the Fellowship Hall no later than July 24.
3. Volunteer to Pack & Deliver
Volunteers are needed for packing and delivering backpacks in July. Please contact Jeff Reaves (jreaves@christchurchplano.org) if you would like to help.