A Faithful God for a Faithless People
A video series on Judges debuts Monday, February 22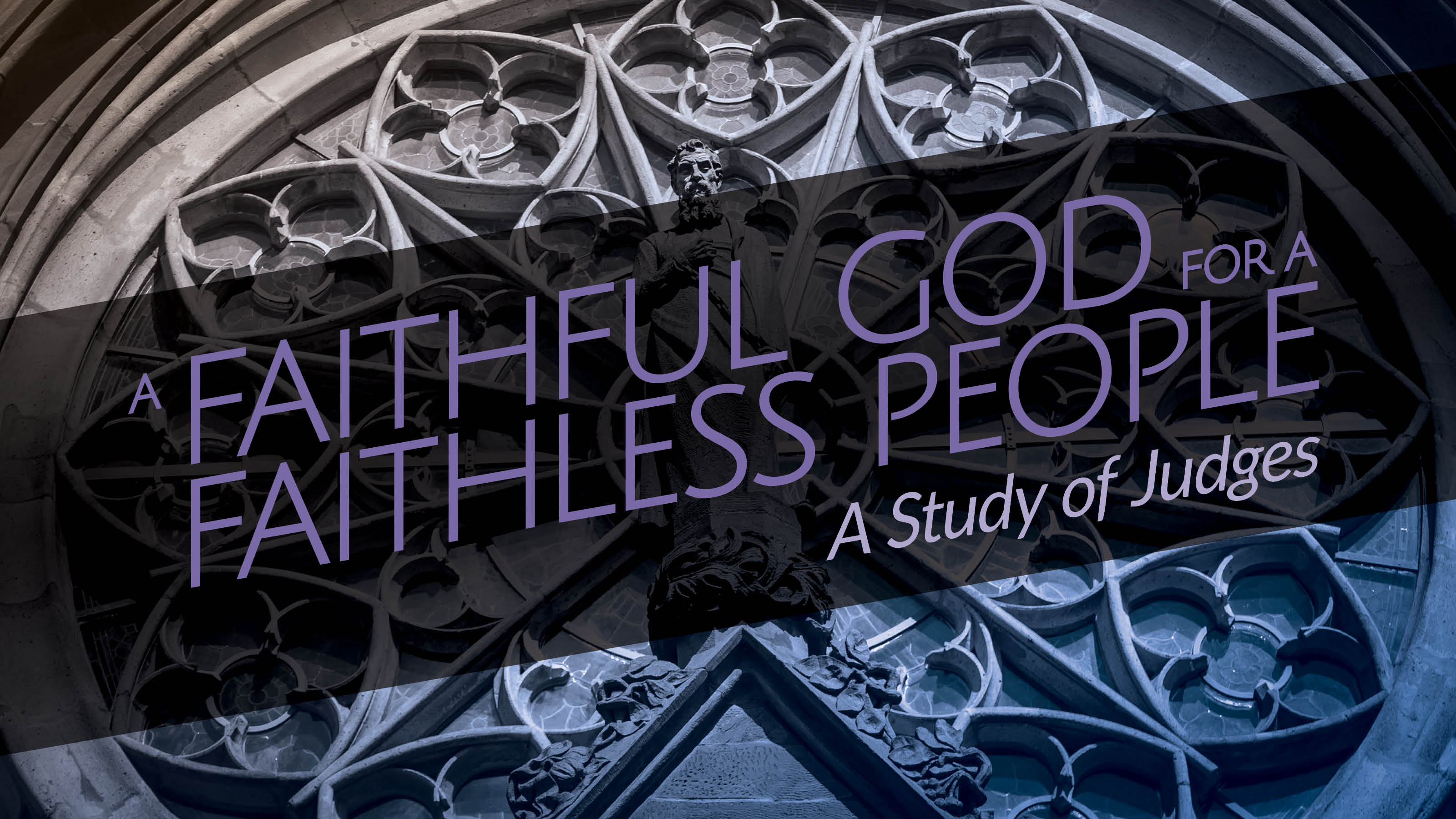 About
Murder, hatred, idolatry, greed, cowardice, exploitation, abuse of women and children: the dark side of human life is one which we would rather avoid, but in the book of Judges it is on full display in the attitudes and behavior of God's own people.
Perhaps this is one of the reasons why many modern Christians neglect Judges, because it is filled with so much tragedy. But Judges isn't just a tragic depiction of the faithlessness of God's people. It is at the same time a startling account of the patience and faithfulness of a God who refuses to abandon His people, even when they are at their very worst.
In this study, we will focus our attention on this faithfulness of God by studying the stories of the redeemers that He uses to bring deliverance to His people.
Watch the videos here when they release
Info
Length: 5 sessions
Teachers: The Rev. Dr. Jonathan Bailes
Leader's Guide: Discussion questions are available for Christ Church small group leaders. Contact us for the PDF.
Join a Small Group
Christ Church studies are most effective when you watch and discuss them in small groups. Our parishioners regularly gather in small groups to share life, pray for each other, and study God's Word. Through studying, sharing, praying, and working together, small groups become the primary place where a parishioner knows and is known, loves and is loved, serves and is served.
Let us connect you to a Christ Church small group. Fill out the form below to get started, and we will follow up with small group opportunities that match your preferences.