Christian Mission in a Pagan World
A video series on Acts debuts Monday, April 5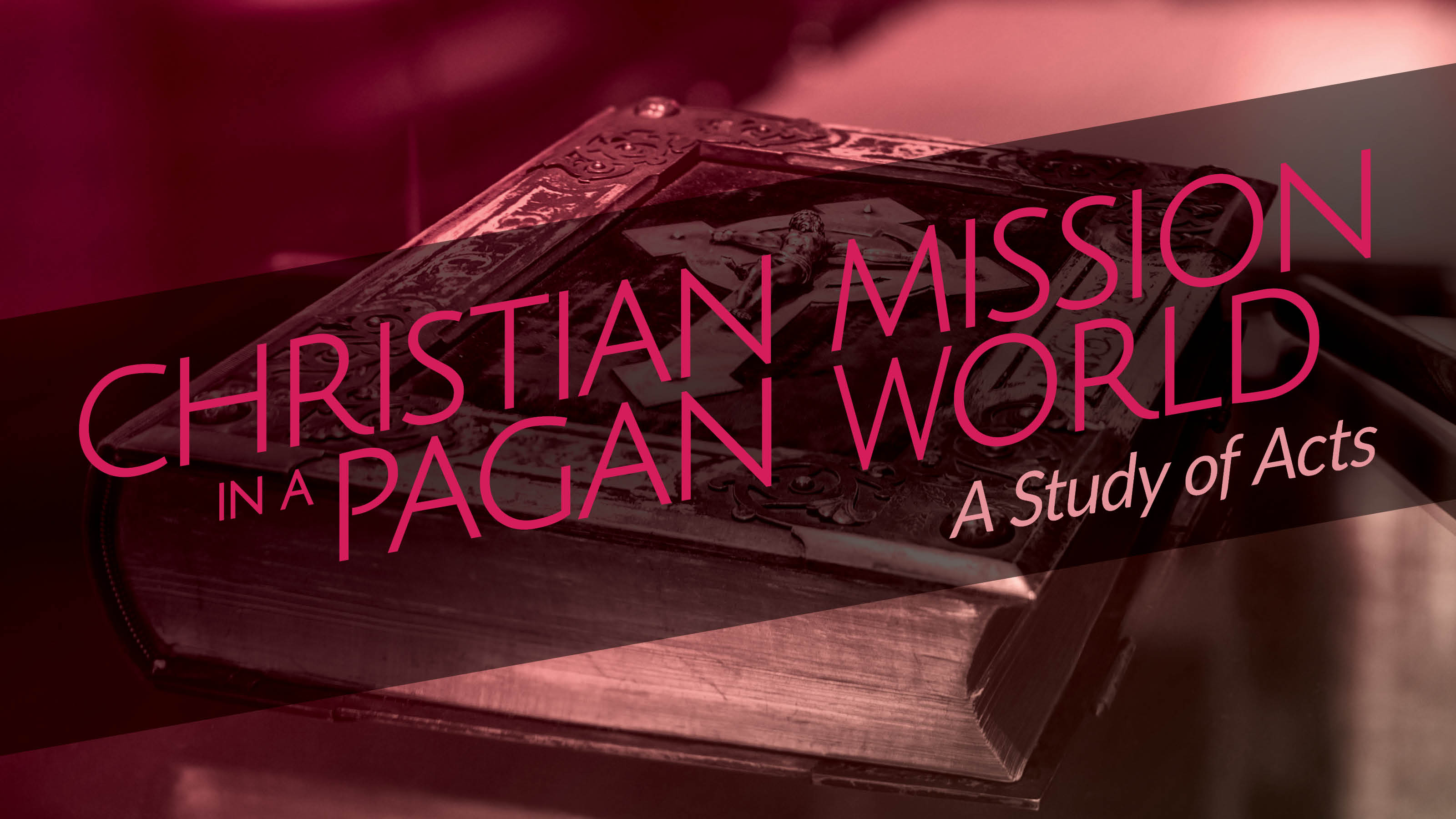 About
Contemporary America, along with many parts of the modern western world, is becoming an increasingly post-Christian society. That much is clear. But some scholars and social commentators have suggested that this trend away from Christianity isn't simply a trend toward irreligion, but is in fact a revival of paganism.
If this is true, it will not be the first time that the Church is called to carry out its mission in a pagan world. To the contrary, the Church began in precisely such a context. The book of Acts tells the story of the birth and expansion of the Church in a pagan world. It describes the work and words of the first missionaries who heralded the good news and made disciples. It bears witness to the irresistible power of the Holy Spirit who guided and transformed these early Christians.
Acts tells the story of the Church's past, but as we will discover in this study, this book isn't just a history of the past. It is a guidebook to the present.
Watch the videos here when they release
Info
Length: 12 sessions
Teachers: The Rev. Dr. Jonathan Bailes
Leader's Guide: Discussion questions are available for Christ Church small group leaders. Contact us for the PDF.
Join a Small Group
Christ Church studies are most effective when you watch and discuss them in small groups. Our parishioners regularly gather in small groups to share life, pray for each other, and study God's Word. Through studying, sharing, praying, and working together, small groups become the primary place where a parishioner knows and is known, loves and is loved, serves and is served.
Let us connect you to a Christ Church small group. Fill out the form below to get started, and we will follow up with small group opportunities that match your preferences.