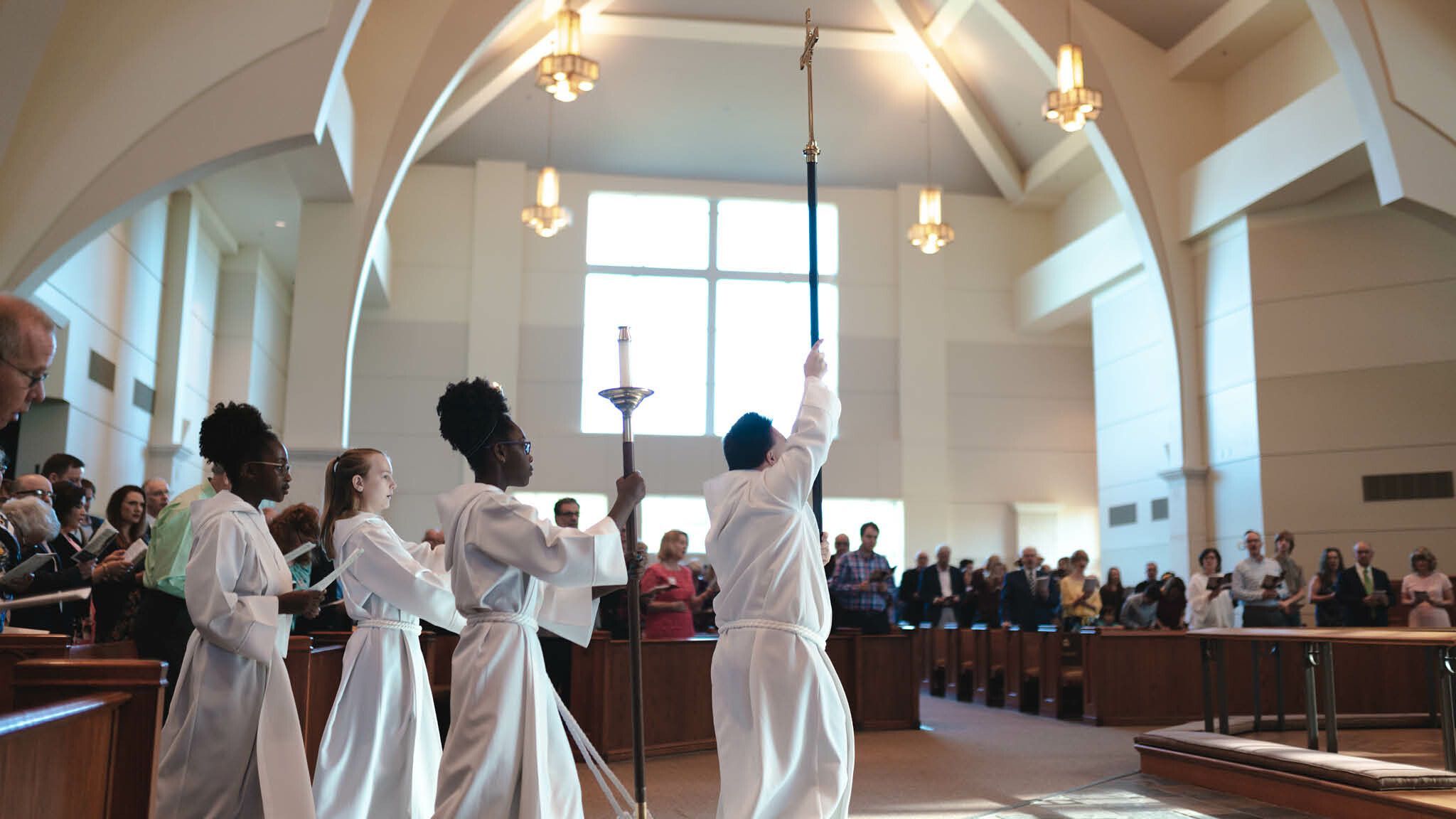 Dear Brothers and Sisters at Christ Church Plano,
It is with great joy to share with you that Archbishop Foley Beach, with the consent of our Vestry, has designated Christ Church Plano as Provincial Cathedral for the Anglican Church in North America under his direct episcopal oversight as our bishop, and has appointed me as Dean of the Provincial Cathedral.
The wonderful thing about this designation is that it gives name to what Christ Church Plano has been from the very beginning of the ACNA: a key epicenter within our Anglican realignment movement. Through the earliest meetings of Common Cause, conferences such as A Place to Stand, the Investiture of Archbishop Duncan, Anglican 1000, and Assembly 2019, we have resourced and hosted critical moments in this gospel movement.
Under Father David Roseberry's visionary leadership as our Founding Rector, the Lord built up Christ Church Plano to be a light for Biblical Anglicans throughout North America. And as the one to whom such a torch has been passed, as your second Rector and now Dean, I have stood in awe again and again as the Lord has grown us more and more as a flourishing model of faithfulness and excellence in worship, formation, belonging, and compassion. You should all feel appropriately proud about the role you have played, and will play, in our wonderful Provincial Cathedral.
Be assured that our day to day ministries and life together will continue unchanged, as the Archbishop and I have clearly agreed that our first focus must be on our parish life and work, and the provincial role second. Truly the greatest gift we can give to the ACNA is to keep Christ Church Plano growing and thriving in gospel mission.
Do not hesitate to reach out to me, our vestry, or clergy, if you have any questions about this news. Join me in praying for the expansion of our parish ministries. Join me in giving thanks to God for this opportunity to serve. And join me in sacrificially and generously supporting our Cathedral as we seek to reach not only North Texas, but North America, with the transforming love of Jesus Christ.
Read Archbishop Foley's Letter